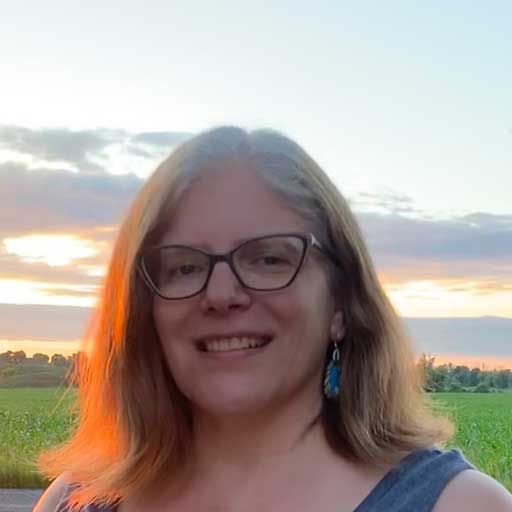 Kateri Akiwenzie-Damm
Kateri Akiwenzie-Damm is a member of the Saugeen Ojibway Nation, Chippewas of Nawash Unceded First Nation, on the Saugeen Peninsula in Ontario. Kateri is an Assistant Professor, teaching Creative Writing, Indigenous Literatures and Oral Traditions in the English Department at the University of Toronto, Scarborough. She has taught creative writing and Indigenous literatures at the University of Manitoba, the Banff Centre's Aboriginal Arts Program, and the En'owkin International School of Writing in partnership with the University of Victoria. Her publications encompass poetry, fiction, non-fiction, radio plays, television and film, libretti, graphic novels, and spoken word. Her teaching and creative work is firmly decolonial, a practice of cultural resurgence, affirmation and survivance. She is a recipient of a REVEAL Indigenous Arts Award for writing, her 2015 book of short stories, The Stone Collection, was a finalist for the Sarton Literary Book Awards, and her collaborative recording A Constellation of Bones was a nominee for a 2008 Canadian Aboriginal Music Award. Kateri was the 2011-2012 Poet Laureate for Owen Sound and North Grey. She founded and coordinated the first Honouring Words: International Indigenous Authors Celebration Tour in 2003 and initiated and was a co-organizer for the first Indigenous Comics Symposium in 2021. She is the founder, publisher, and art director for Kegedonce Press. (Re)Generation: The Poetry of Kateri Akiwenzie-Damm, selected and edited by Dallas Hunt, will be released in August 2021. She is currently completing work on a new collection of poetry and a collection of humourous short stories.
---
Jules Arita Koostachin
Born in Moose Factory Ontario, Jules was raised by her Cree speaking grandparents in Moosonee, and also with her mother in Ottawa, a warrior of the Canadian Residential school system. Jules is a band member of Attawapiskat First Nation, the Ancestral lands of the MoshKeKo InNiNeWak. She currently resides in Vancouver where she is a PhD candidate with the Institute of Gender, Race, Sexuality, and Social Justice at the University of British Columbia, her research focus is Indigenous documentary.
Jules was the "Aboriginal" [Indigenous] Storyteller in Residence with the Vancouver Public Library where she further developed her poetry. She carries extensive knowledge working in Indigenous community in several different capacities and these community experiences continue to feed her advocacy and her arts practice.
---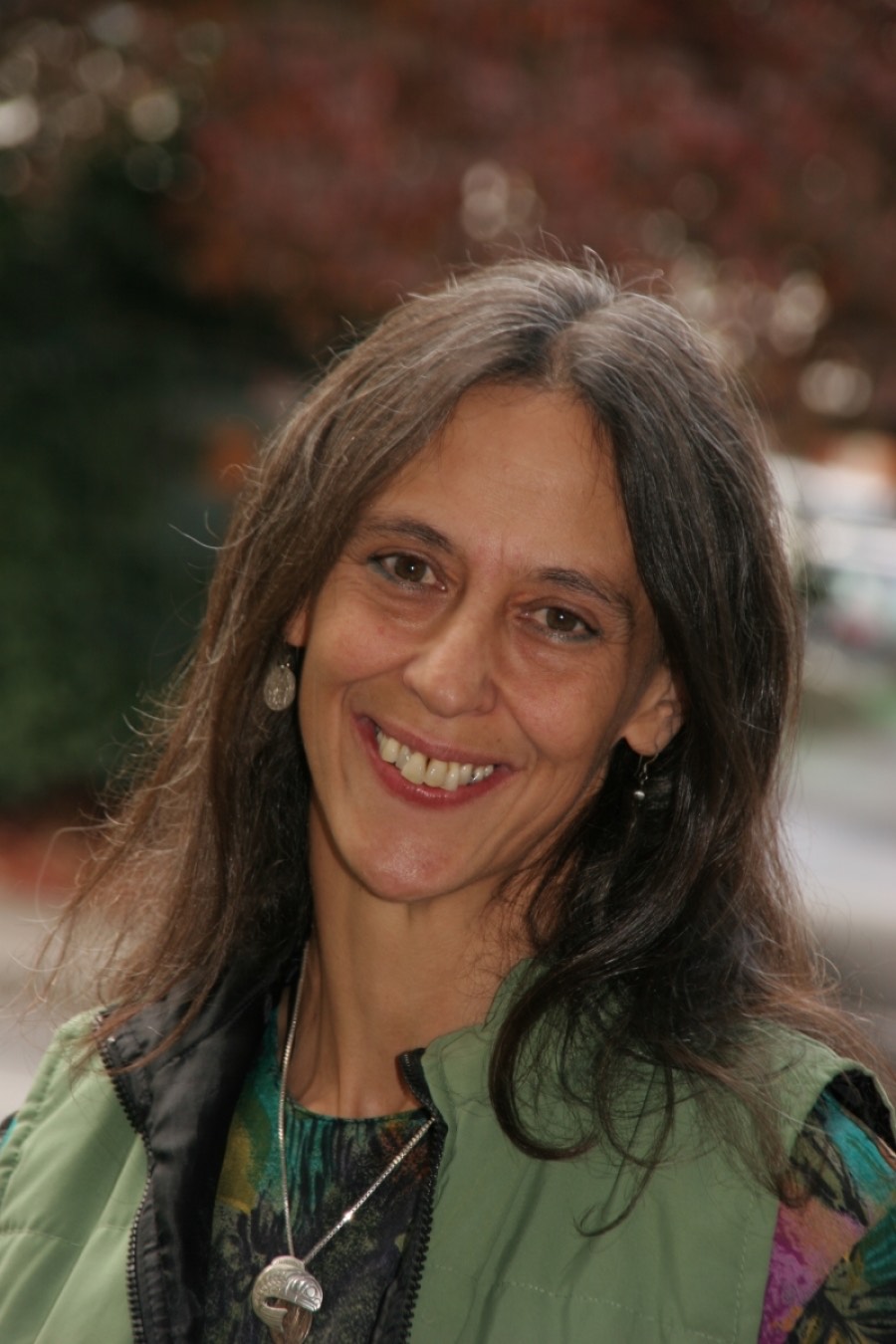 Joanne Arnott
Joanne Arnott is an award winning Métis/mixed blood writer from Manitoba. Born in 1960 in Winnipeg, she studied at the University of Windsor in Ontario. She has lived on the West Coast since 1982. She is currently the poetry editor for Event Magazine. In 2017, Joanne won the City of Vancouver Mayor's Arts Award.
Her first book of poetry, Wiles of Girlhood won the Gerald Lampert Award in 1992. Other books include: My Grass Cradle, Breasting the Waves: On Writing & Healing, and the children's book, Ma MacDonald. She has performed readings of her work and given writing workshops across Canada and in Australia. Joanne's book Halfling Spring was shortlisted for the 2015 Pat Lowther Memorial Award (League of Canadian Poets).
---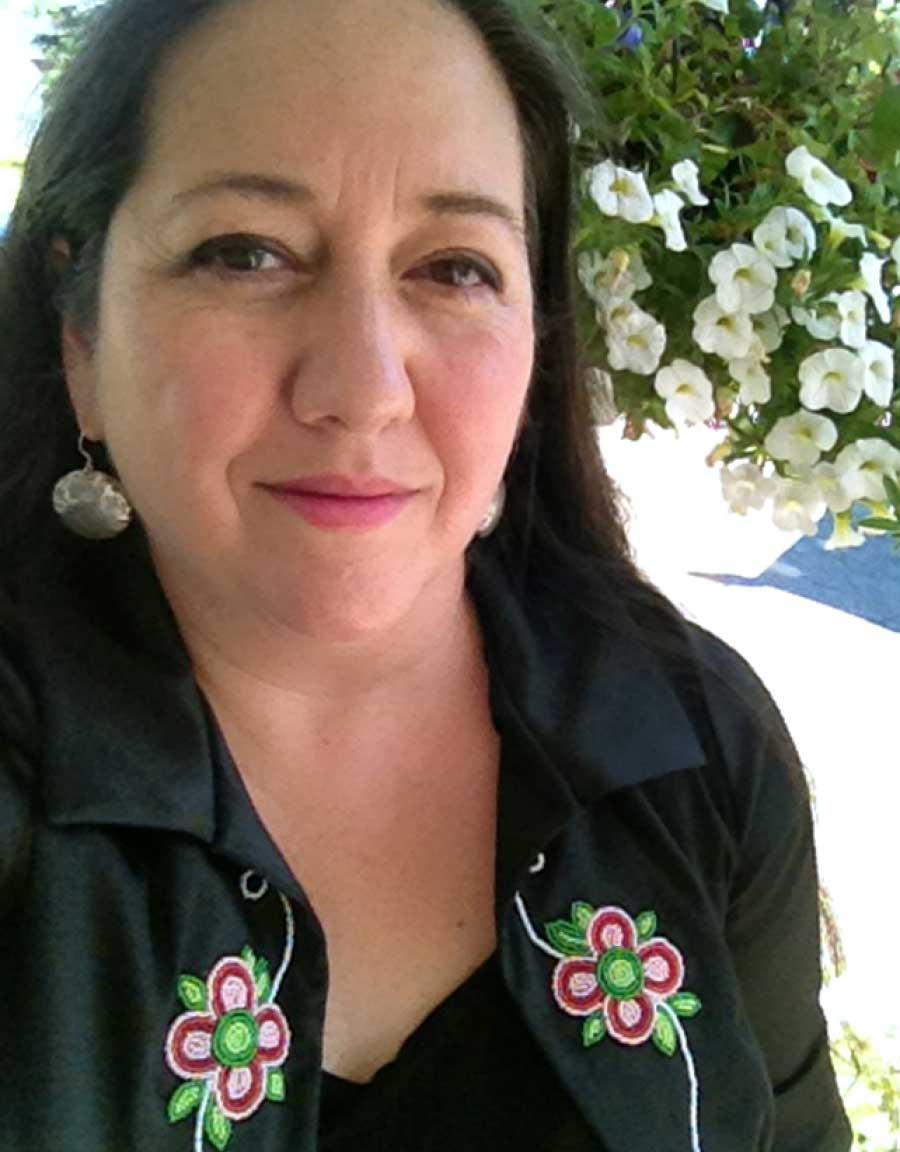 Christi Belcourt
Christi Belcourt is a Michif (Métis) visual artist with a deep respect for Mother Earth, the traditions and the knowledge of her people. In addition to her paintings she is also known as a community based artist, environmentalist and advocate for the lands, waters and Indigenous peoples. She is currently a lead organizer for the Onaman Collective which focuses on resurgence of language and land based practices. She is also the lead coordinator for Walking With Our Sisters, a community-driven project that honours murdered or missing Indigenous women. Her work Giniigaaniimenaaning (Looking Ahead) commemorates residential school survivors, their families and communities to mark the Prime Minister's historic Apology in 2008 and is installed at Centre Block on Parliament Hill commissioned by the Government of Canada. She was named the Aboriginal Arts Laureate by the Ontario Arts Council in 2015. In 2016 she won a Governor General's Innovation Award and was named the winner of the 2016 Premier's Awards in the Arts. Author of Medicines To Help Us (Gabriel Dumont Institute, 2007) and Beadwork (Ningwakwe Learning Press, 2010). Christi's work is found within the permanent collections of the National Gallery of Canada, the Art Gallery of Ontario, Gabriel Dumont Institute, the Indian and Inuit Art Collection, Parliament Hill, the Thunder Bay Art Gallery and Canadian Museum of Civilization, First People's Hall.
---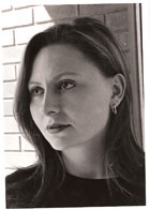 Lesley Belleau
Born and raised in Garden River First Nations, located outside of Sault Ste Marie, Ontario. Lesley is an Ojibway writer and spoken word performer. She has an M.A. in English Literature and Creative Writing from the University of Windsor.
Lesley's fiction, poetry, and plays have been published in journals and anthologies in Canada and the US and she has performed her spoken word pieces at various events. An advocate for Indigenous arts, Lesley has hosted several poetry cabarets featuring Ojibway hand-drumming and highlighting the work of local Indigenous performers. Lesley is a part-time university instructor and trustee at the Garden River Reserve Community Trust. She lives in Kingston, Ontario with her family.
---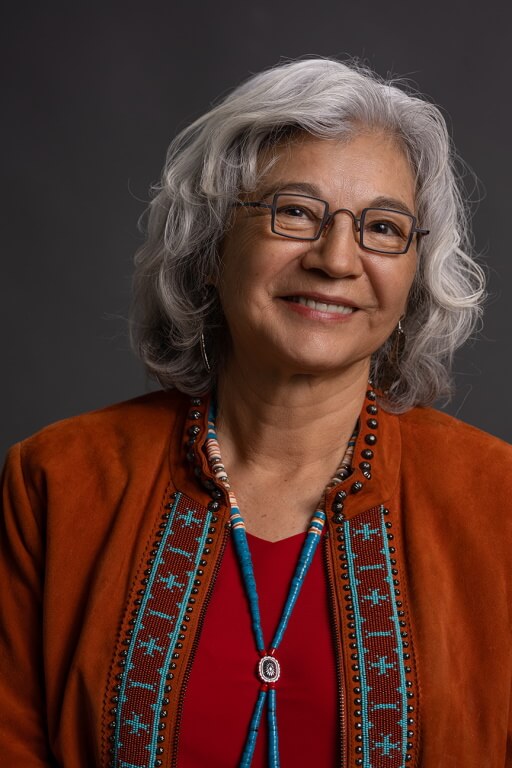 Louise Bernice Halfe – Sky Dancer
Congratulations to Louise Bernice Halfe - Sky Dancer, Canada's new Parliamentary Poet Laureate!
Louise Bernice Halfe, whose Cree name is Sky Dancer, was born in Two Hills, Alberta. She was raised on the Saddle Lake Indian Reserve and attended Blue Quills Residential School. She first published her poetry in Writing the Circle: Women of Western Canada. She has since published four poetry collections, with a fifth to be released in 2021. A retrospective of her work, Sôhkêyihta, was published by Wilfrid Laurier Press in 2018. Blue Marrow was first published in 1998 and was a finalist for the Governor General's Award for Poetry, Pat Lowther Award, and Saskatchewan Book of the Year Award.
Halfe, whose works are well known for their inclusion of Cree language and teachings, served as poet laureate of Saskatchewan, only the second person to do so. She has been awarded three Honourary Degrees of Letters, from Wilfrid Laurier University (2018), the University of Saskatchewan (2019) and Mount Royal University (2021). She works as an Elder at the University of Saskatchewan where she is a consultant in several departments. In 2020 she won the Cheryl & Henry Kloppenburg Award for Literary Excellence and was awarded a lifetime membership with the League of Canadian poets. She lives just outside of Saskatoon.
---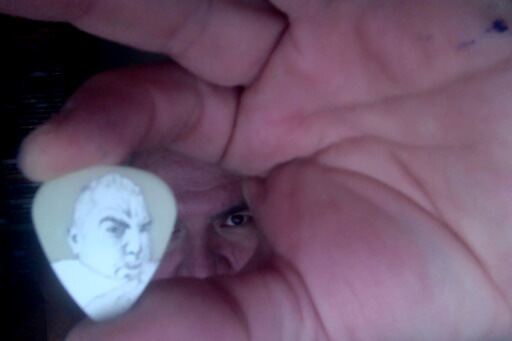 Chris Bose
Chris Bose is a writer, multi-disciplinary artist, musician, and filmmaker, who has read and performed at universities, theatres, and coffeehouses at all points from Victoria to Montreal, as well as the BC Festival of the Arts, as a literary delegate to the Talking Stick Aboriginal Arts Festival in Vancouver and the Word on the Street Festival in Toronto.

Chris continues to make art on a daily basis, and is also a workshop facilitator of community arts events, digital storytelling, art workshops with people of all ages and backgrounds, curatorial work for First Nations art shows and projects, research and writing for periodicals across Canada, project management and coordination, mixed-media productions, film, audio, and video recording and editing, and more. He is of the N'laka'pamux Nation in BC, and currently spends his time in Kamloops, BC.

Visit Chris Bose's blog, Urban Coyote TeeVee

Listen to Chris Bose's stream on soundcloud
---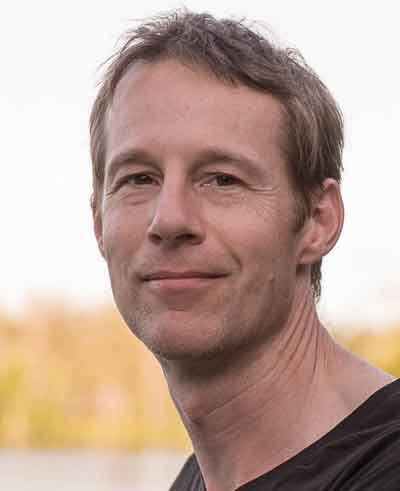 Warren Cariou
Warren Cariou has written fiction and nonfiction about his home community in northwestern Saskatchewan, including Lake of the Prairies, which won the Drainie-Taylor Prize and was nominated for several other prizes. He teaches Indigenous literature at the University of Manitoba where he also directs the Centre for Creative Writing and Oral Culture.
---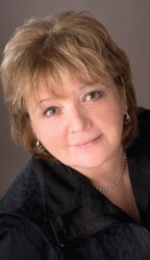 Deborah Delaronde-Falk
Deborah L. Delaronde-Falk lives in central Manitoba on a cattle ranch along the western shores of Lake Winnipegosis. She honours her Metis heritage by writing and publishing under her maiden name. Deborah's twelve published stories except for "Friendship Bay" and "The Rabbit's Race" focus around Metis protagonists with story situations that she hopes will convey the way of life of the Metis people in both a historical and contemporary context. Louis Riel Day: The Fur Trade Project is Deborah's twelfth book. Deborah retired as a children's librarian having worked for twenty-six years at Duck Bay School in the community of Duck Bay, Manitoba. She earned her employer Frontier School Division's 'Outstanding Contribution Award' and the prestigious 'Lieutenant Governor's Medal for Literacy' Award presented by The Honourable Peter M. Liba', Lieutenant Governor of Manitoba. Deborah is the first recipient of the 'Beatrice Mosionier Aboriginal Writer of the Year Award, 2015.
---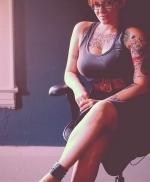 Cherie Dimaline
Cherie Dimaline is the author of The Marrow Thieves, which has been declared one of TIME magazine's Best YA Books of All Time. An international bestseller, it has won the Governor General's Award and the prestigious Kirkus Prize for Young Readers, among numerous other accolades. Her new novel Empire of Wild (Random House) became an instant Canadian bestseller and was named Indigo's #1 Best Book of 2019.
Cherie is a member of the Georgian Bay Métis Community in Ontario. She lives in her traditional territory on the Georgian Bay with her family where she is currently writing for television and adapting Empire of Wild for the stage. In 2016, Cherie published A Gentle Habit, a brilliant collection of short stories, with Kegedonce Press.

Visit Cherie Dimaline's blog.
---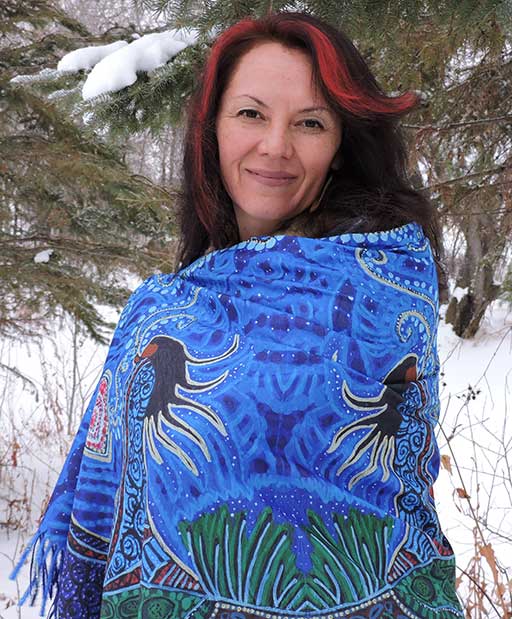 Leah Dorion
Leah Marie Dorion's piece, Spirit Dancers is featured on the cover and inside pages of Blue Marrow, 2020, by Louise Bernice Halfe. Leah is a Metis writer and artist currently living near Prince Albert, Saskatchewan, Canada. Her artwork celebrates the strength and resilience of Indigenous women and families. Leah is also a published children's book author and illustrator. Several of her Metis cultural books are available through Gabriel Dumont Press in Saskatoon, Saskatchewan and Strong Nations Publishing in Nanaimo, British Columbia. Recently Oscardo, an online gift shop located in Toronto, Ontario, began distributing products and fashions featuring her unique style of art works. Visit www.leahdorion.ca for more information about her artistic practice.
---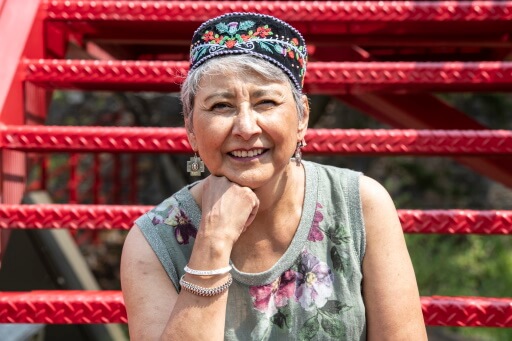 Marilyn Dumont
Metis poet, writer, and professor, Marilyn Dumont, teaches for the faculties of Arts and Native Studies at the University of Alberta. Her four collections of poetry have won either provincial or national awards: A Really Good Brown Girl (1996); green girl dreams Mountains (2001); that tongued belonging (2007); The Pemmican Eaters (2015). She was awarded 2018 Lifetime Membership from the League of Canadian Poets for her contributions to poetry in Canada, and in 2019, awarded the University of Alberta Distinguished Alumni Award, and the Alberta Lieutenant Governor's Distinguished Artist Award.
---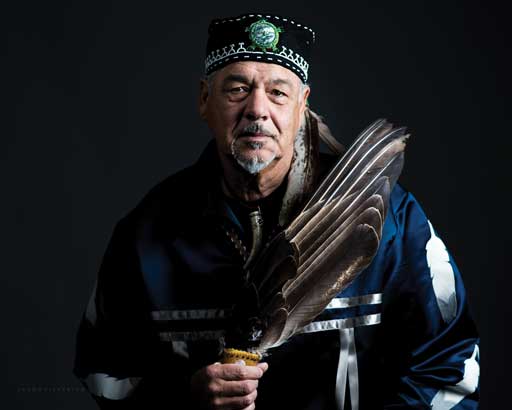 Albert Dumont
Albert Dumont is Algonquin from the Kitigan Zibi Anishinabeg. In April, 2021, he was named Ottawa's Poet Laureate. He is a Spiritual Advisor and since October 2016 he has been serving his community as one of 13 Elders on the Elders Advisory Committee of the Ministry of the Attorney General. In recognition for his work as an activist and volunteer on his ancestral lands (Ottawa and Region) Albert was presented with a Human Rights Award by the Public Service Alliance of Canada in 2010. In January 2017 he received the DreamKEEPERS Citation for Outstanding Leadership. Albert has dedicated his life to promoting Indigenous spirituality and healing and to protecting the rights of Indigenous Peoples, particularly those as they affect the young. In April 2021, Albert Dumont was named Poet Laureate for Ottawa.
---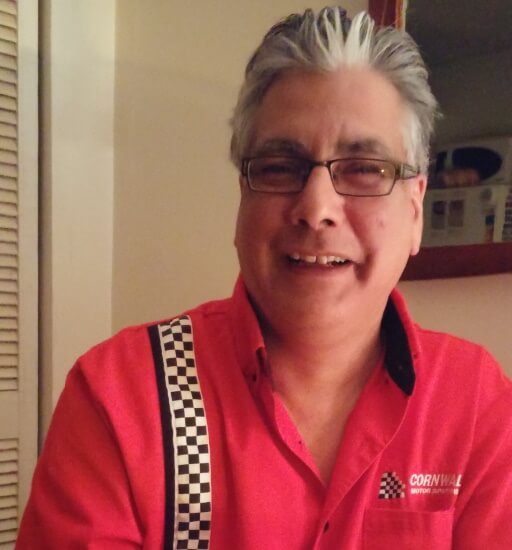 David Groulx
David Groulx was raised in Northern Ontario. He is proud of his Indigenous roots – Ojibwe Indian and French Canadian. After receiving his BA from Lakehead University, where he won the Munro Poetry Prize, David studied creative writing at the En'owkin Centre in Penticton, B.C., where he won the Simon J Lucas Jr. Memorial Award for poetry. He has also studied at The University of Victoria Creative Writing Program.
David won the 3rd annual Poetry NOW Battle of the Bards in 2011, and was a featured reader at the IFOA in Toronto & Barrie (2011), as well as Ottawa Writer's Festival (2012). He was the Writer-In-Residence for Open Book Toronto for November 2012. His poetry has been translated into French, Spanish and German and has appeared in over a 160 publications in 16 countries. He lives in Ottawa, Canada.
---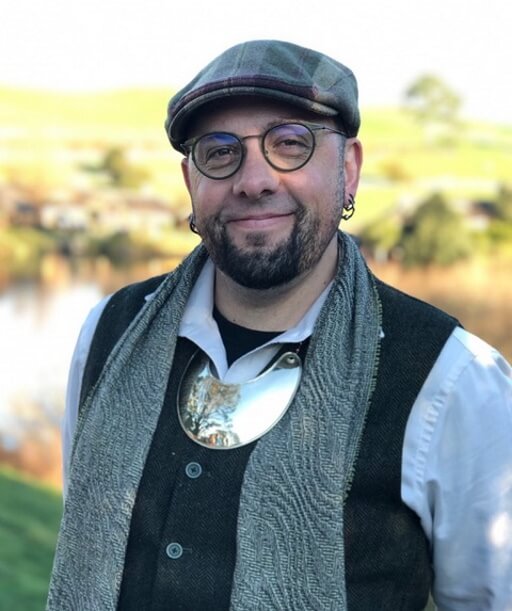 Daniel Heath Justice
Daniel Heath Justice (Cherokee Nation) is Canada Research Chair in Indigenous Literature and Expressive Culture and Chair of the First Nations Studies Program at the University of British Columbia, unceded Musqueam territory. He is most known for his book Why Indigenous Literatures Matter (2018, Wilfrid Laurier Press). His previous publications include a study of Cherokee literature, Our Fire Survives the Storm: A Cherokee Literary History, along with the Way of Thorn and Thunder series from Kegedonce Press (omnibus edition from the University of New Mexico Press). His most recent publications are Badger, part of the Animal Series from Reaktion Books (UK), and the co-edited Oxford Handbook of Indigenous American Literature.

Visit Daniel Heath Justice's blog.
---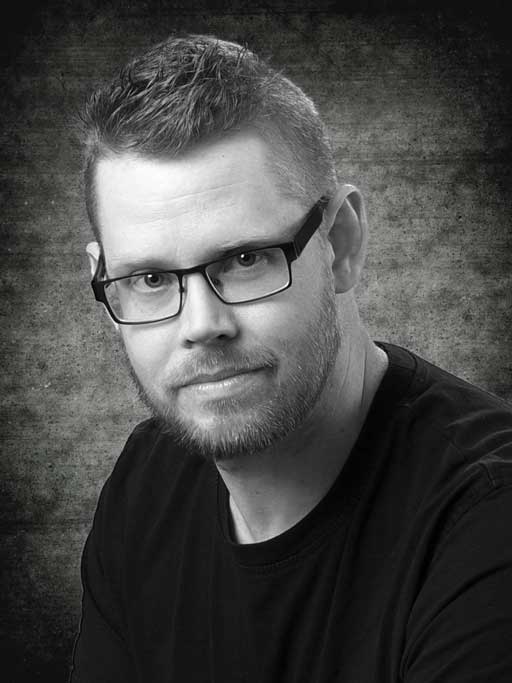 Scott B. Henderson
Scott B. Henderson (he/him) is a freelance illustrator. He is the author/illustrator of the sci-fi/fantasy comic The Chronicles of Era. His works include 7 Generations: A Plains Cree Saga, and The Reckoner Rises (written by David A. Robertson), the Eisner Award nominated A Blanket of Butterflies (written by Richard Van Camp), and A Girl Called Echo (written by Katherena Vermette).

Scott is a graduate of the University of Manitoba's School of Fine Art, and lives in Winnipeg, MB.

Scott is the illustrator of the graphic short story "Mermaids" in Angel Wing Splash Pattern.
---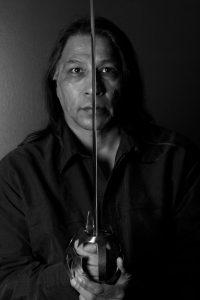 Al Hunter
Al Hunter is an Anishinaabe writer who has published poetry in books and journals, taught extensively, and performed internationally. A member of Rainy River First Nations and former chief, Hunter has expertise in land claims negotiations, and is a longstanding activist on behalf of Indigenous rights and wellness, and environmental responsibility. Hunter lives in Manitou Rapids, Rainy River First Nations in Ontario. His poetry has been widely published and anthologized. Hunter was named an Anishinaabe Achiever of the Treaty #3 Nation for his environmental and educational work in 2000. During the summer of that same year, he and others led "A Walk to Remember." They walked for 1200 miles circumnavigating Lake Superior "to bring forth community visions of protecting the air, land and water for the Seven Generations yet to come."

Visit Al Hunter's blog.
---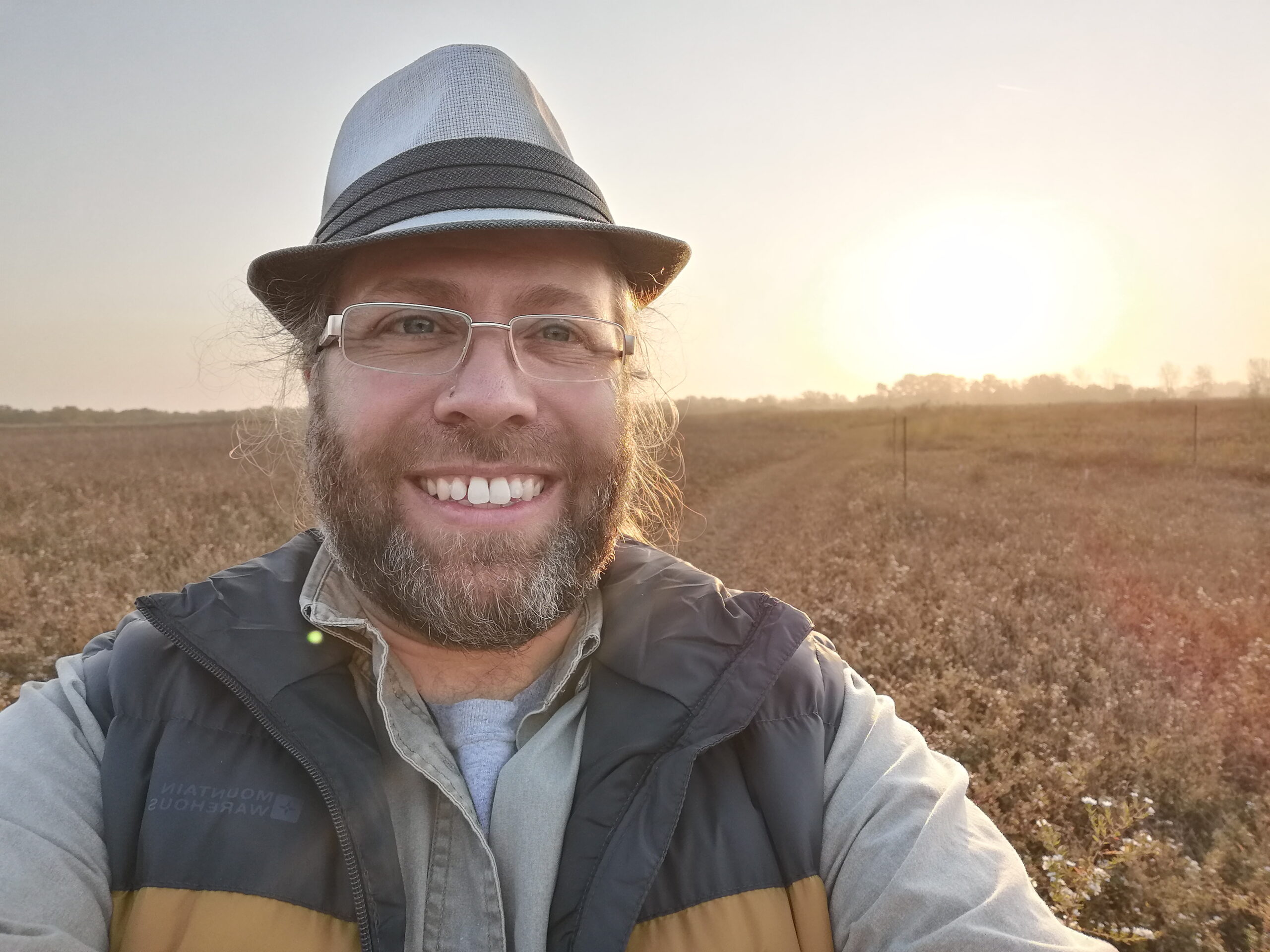 D.A. Lockhart
D.A. Lockhart is the author of seven collections of poetry, including Devil in the Woods (Brick Books 2019) and Tukhone: Where the River Narrows and the Shores Bend (Black Moss Press 2020). His work has appeared in Best Canadian Poetry in English 2019, TriQuarterly, ARC Poetry Magazine, Grain, Belt, and the Malahat Review among many. He is a Turtle Clan member of Eelünaapéewi Lahkéewiit (Lenape), a registered member of the Moravian of the Thames First Nation, and currently resides at the south shore of Waawiiyaatanong (Windsor,ON-Detroit, MI) and Pelee Island.
---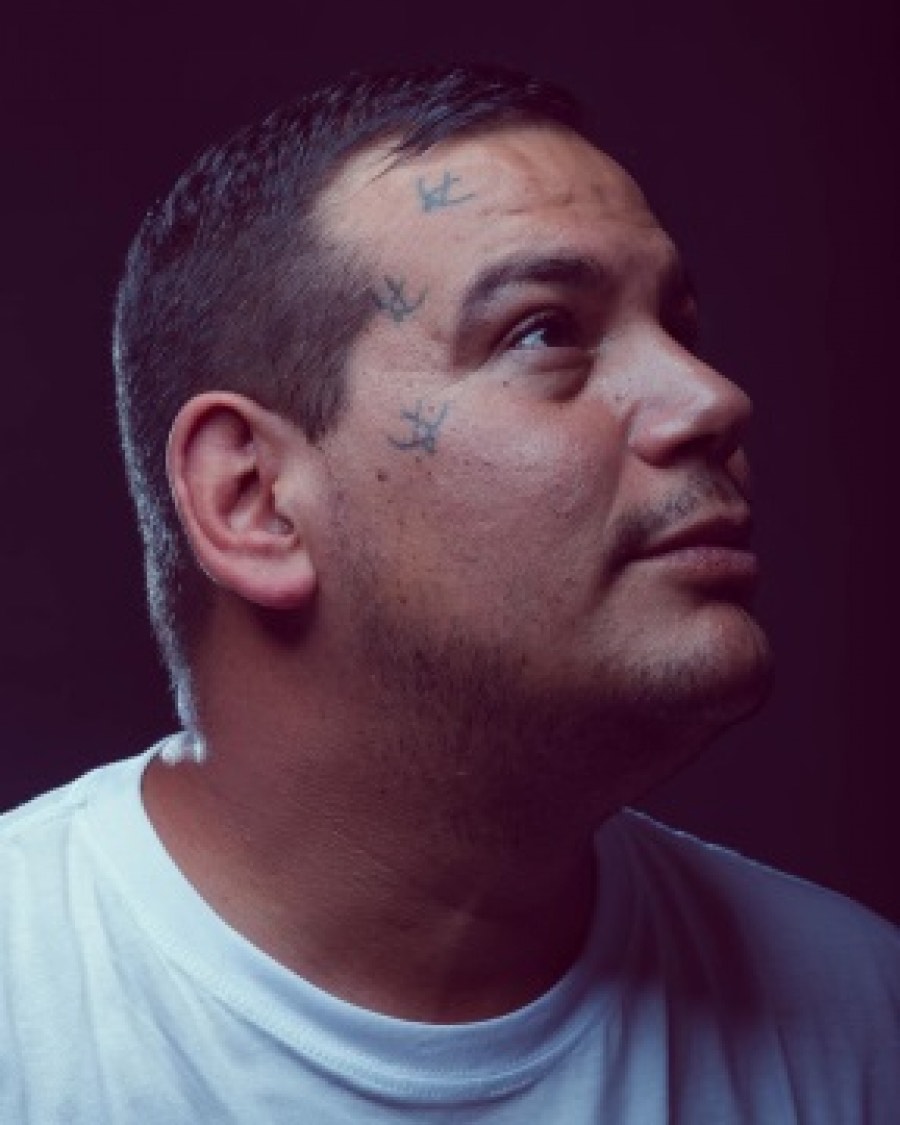 Bomgiizhik Isaac Murdoch
Bomgiizhik (Isaac Murdoch) is from Nimkii Aazhibikoong First Nation. He is of the Fish Clan and is Ojibwe. He has four beautiful children. He currently lives in the forest at Nimkii Aazhibikoong, an Indigenous community that focuses on Indigenous language, art, and land based activities. Being blessed with the opportunity, Bomgiizhik grew up in the traditional setting of hunting and gathering on the land. Having spent many years learning from Elders, he spends a lot of his time as a Story Teller. Many of these stories become his visual art pieces which have become recognized world wide. Bomgiizhik is also a Singer Song Writer who loves to make music when ever he gets a chance. You will often find him on the land looking at his favorite plants or gazing into the beautiful night sky.

Bomgiizhik (revolving Sky) Nimkii Aazhibikoong njibaa. Giigoonhan doodeman. Ojibwe aawi. Niiwin gwenaajiwinjin wdaansan wda'aawaan. Nongo megwaa daa mtigwaakiing. Nimkii Aazhibikoong, Nishinaabekiing enaagdoot Nishinaabemowin miinwaa mzinbiigeng, ngoj-go-gegoo baa nankiing maakiing. Aapji gii-mnaabewzi, Bomgiizhik gii-bi-kogid, ghkendangwaa zhi-nishnaabe maadzid, gi-giiwse, gii-zgaktaaso, gegookiing edinang.Aashi gaa-bi-kenoomaagzid getsinjin gii-bi-ghkendmaad niibna nso-boon, miinongo maanda enakiid, aadsookewnini aawi. Niibnaa go kinda dbaajmowininan gashtoonanwii-mzinbii'ang ezhiwaambdvng, miidash gonda mzinbiiganag kina mziwi king ewaambjigaazjig. Bomgiizhik ge'e ngomwinan ezhtoojindo-ngamnan, miinwaa doo-zhibii'aanan. Aapji go bishgendaan maandqa nankid, pii gwa zhised. Naangodnong syaakyoojin waawaaskoneyan maage datganaabit oodi gnawaambdang gwenaajwinik, gwenaajwang dibik giizhik.

We are in special times. Never in the History of Humanity have we been faced with the challenges that we are now. Climate change is here and the World is changing fast. I truly believe that when we put our hearts together and unite for the Earth and people, we can achieve anything. When we lift up our people and recognize the strengths and gifts of others, we can be a force of nature. Together we will win!

Aapiji gwa naa nonggwa kina gegoo chi zhiwebat. Gaayii gwa wiikaa e`bemaadizit gii bi waabdaziin nonngwaa ezhiwebiziiying. Weyiip nonggwa gegoo bi aansemigat naasaap ge ezhiiyaamigak gojiing, eshkam ge bi wiizho`oomgat. Ndoo ndwetaan wiigwa, Iishpin kina mi maamiwiizing maanda ji da akiiminaa, ka shkitamaami gwa. Pii gaazimaaying Anishinaabek miinwaa ge ezhi maandaawshkewziwaad miinwaa ezhi zoongde`eyaad, aapji gwa ka zoongaabwiimi. Ka kinaagemi dash.
---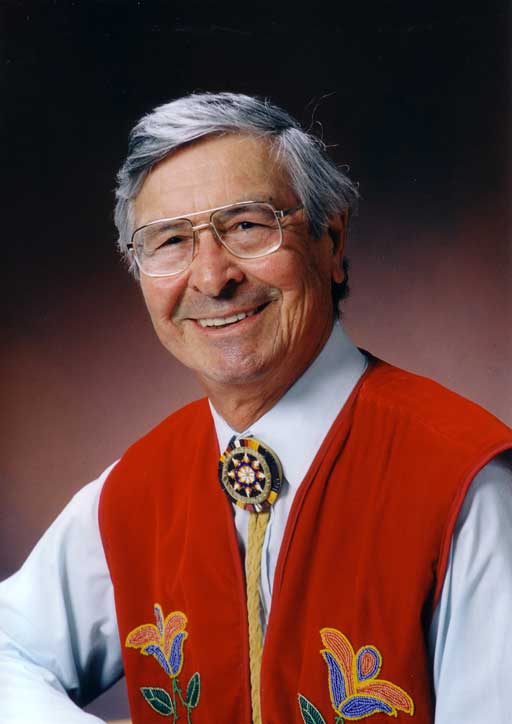 Basil Johnston
It is with great sadness and respect that Kegedonce Press says a fond "baamaapii gwabmin" to Basil H. Johnston, our dear friend, renowned author, celebrated storyteller, tireless promoter of the Anishinaabe language, and much loved member of the Kegedonce Press family as he makes his journey across the path of stars. It has been our great joy and honour to have worked with Basil over the past years to share his work with the public. Words cannot adequately express our gratitude for Basil's generosity, humour, straightforwardness, and laughter. We hold many wonderful memories of him both personally and professionally and know that our lives, and the lives of his many friends and readers, were enriched for having known him. Basil, we will miss you deeply. K'zaugin and chi megwetch for the tremendous legacy you have left us all. Until we meet again… The Kegedonce Press Family - Sept. 10, 2015

Back in 1968 a grade 5 student, after studying Indians in depth for five weeks, asked Basil Johnston, a visitor to the school, "Is that all there is to Indians, Sir?"Since that time Basil Johnston wrote over 15 books in English and 5 in Ojibway to show that there is much more to North American life than social organization, hunting and fishing, food preparation, clothing, dwellings and transportation. Basil Johnston was an esteemed Anishinaabe writer, storyteller, language teacher and scholar. He was born in Wasauksing First Nation in 1929, and was a member of the Chippewas of Nawash Unceded First Nation. Johnston was awarded the Order of Ontario, three honourary doctorates, and the 2013 OAC Aboriginal Arts Award.

Among the books that Basil wrote are Ojibway Heritage, Indian School Days, The Manitous and Crazy Dave. In addition he has written numerous articles that have been published in newspapers, anthologies and periodicals. But the key to understanding culture is language and to provide this key, Basil Johnston has developed audio programs on cassette and CD. For his work, he has received the Order of Ontario and Honourary Doctorates from the University of Toronto and Laurentian University.

In June 2013, Basil Johnston was awarded the Aboriginal Arts Award from the Ontario Arts Council. Read about it here.
---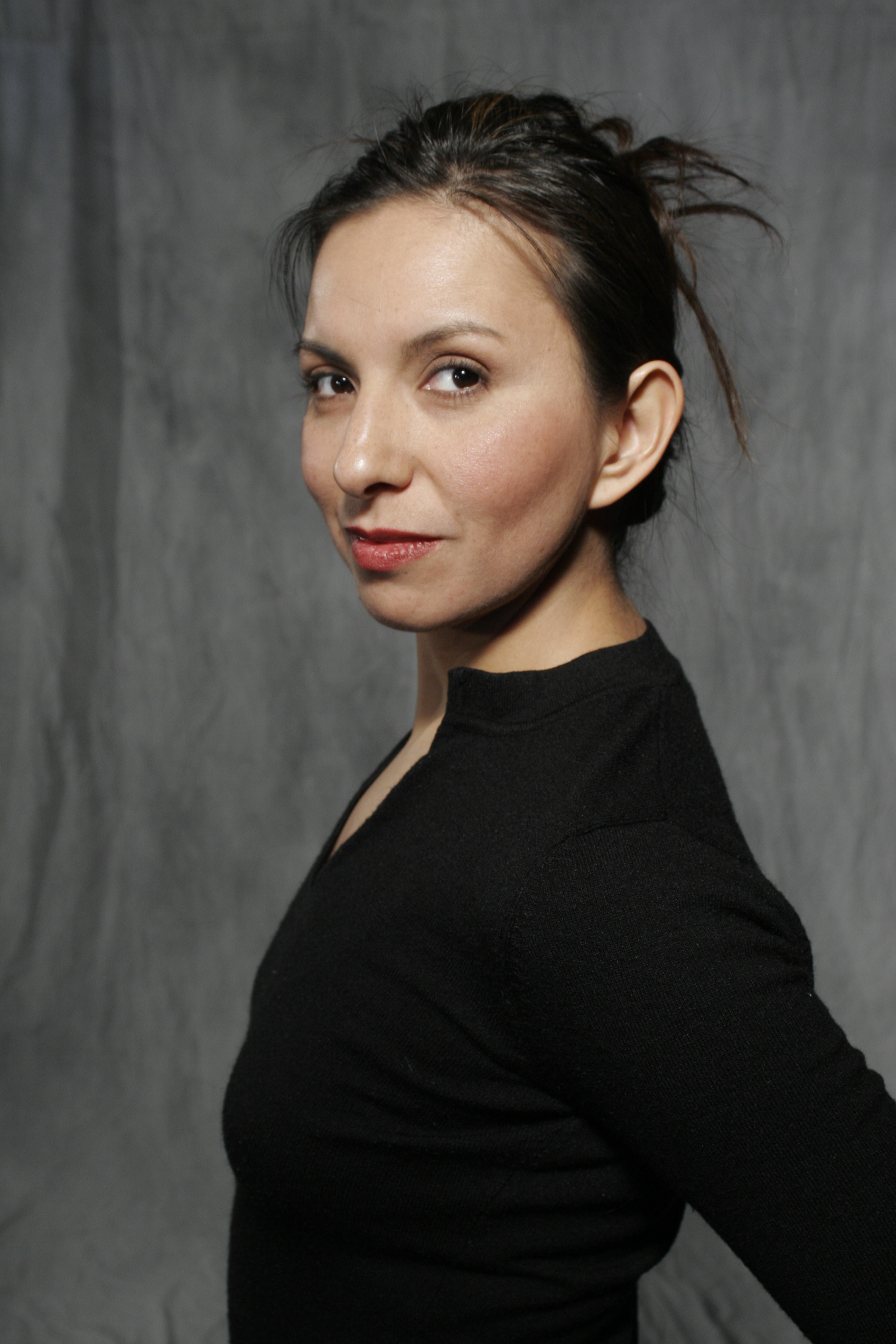 Sharon King
Sharon King is an educator, performer and producer. She is Potawatomi from the Wasauksing First Nation near Parry Sound. Most recently Sharon has worked at a community level as an educator in Wasauksing. She is best known for her Juno nomination in 1999 (Aboriginal Women's Voices, Hearts of the the Nation). She has produced community arts programs and her travels have helped with a strong connection to artists, filmmakers, and producers in Canada. Her strong hold on Indigenous culture and singing has maintained her efforts in her keeping tradition present with her family and community.
---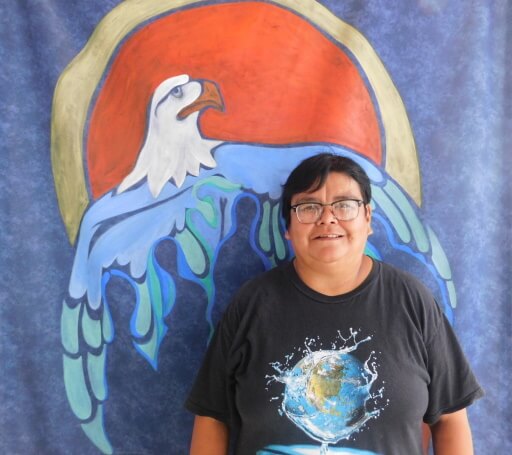 Christine Miskonoodinkwe Smith
Christine Miskonoodinkwe Smith is a Saulteaux woman from Peguis First Nation. She is an editor, writer and journalist who graduated from the University of Toronto with a specialization in Aboriginal Studies in June 2011 and went on to receive her Master's in Education in Social Justice in June 2017. In 2021, she published a collection of personal essays, These are the Stories: Memories of a 60s Scoop Survivor with Kegedonce Press. She is also the editor of Silence to Strength, a collection of essays by Sixties Scoop survivors (Kegedonce Press, October 2022). Her first non-fiction story "Choosing the Path to Healing" appeared in the 2006 anthology Growing Up Girl: An Anthology of Voices from Marginalized Spaces. She has written for the Native Canadian, Anishinabek News, Windspeaker, FNH Magazine, New Tribe Magazine, Muskrat Magazine and the Piker Press. She has also co-edited the anthology Bawaajigan with fellow Indigenous writer Nathan Niigan Noodin Adler.
---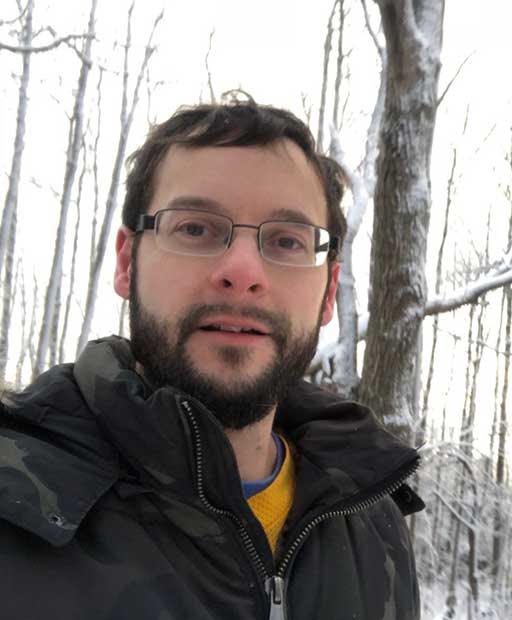 Nathan Niigan Noodin Adler
Nathan Niigan Noodin Adler is author of Ghost Lake, which won the 2021 Indigenous Voices Award in Published English Fiction, and of Wrist, an Indigenous monster story written from the monster's perspective (both from Kegedonce Press). He is co-editor of Bawaajigan – Stories of Power, a dream-themed anthology of Indigenous writers (Exile Editions). He is an artist and filmmaker who works in a variety of mediums including audio and video, and drawing and painting. Nathan is first-place winner of an Aboriginal Writing Challenge, and recipient of a Hnatyshyn Reveal award for literature, he has an MFA in Creative Writing (UBC), BFA in Integrated Media (OCAD), and BA in English Literature and Native Studies (Trent). His writing is published in various magazines, blogs, and anthologies. He is two-spirit, Jewish, Anishinaabe, and member of Lac Des Mille Lacs First Nation. Originally from Ontario, he currently resides in Vancouver.

Visit Nathan Adler's blog.
---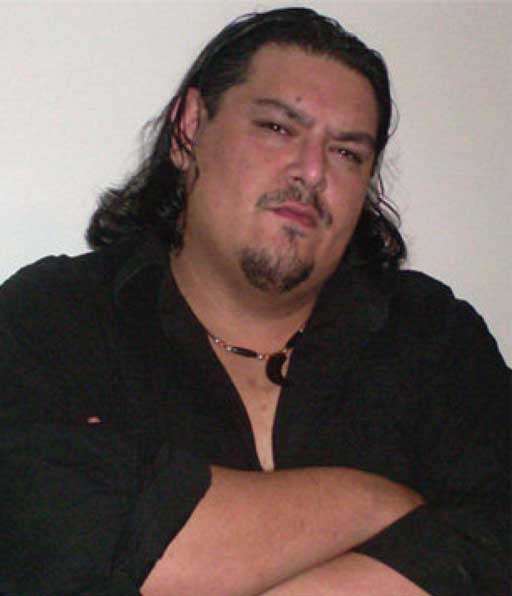 Jay Odjick
Jay Odjick is an artist and writer from the Kitigan Zibi Anishinabeg Algonquin community. He works as a freelance illustrator in publishing, children's book illustration, design and television as well as writing and drawing comic books. Jay created the cover artwork for The Dreamer's Legacy by Celu Amberstone, as well as cover and interior artwork for Emma's Gift by Deborah L. Delaronde. Check out Jay's awesome website here: http://kagagi.squarespace.com/
---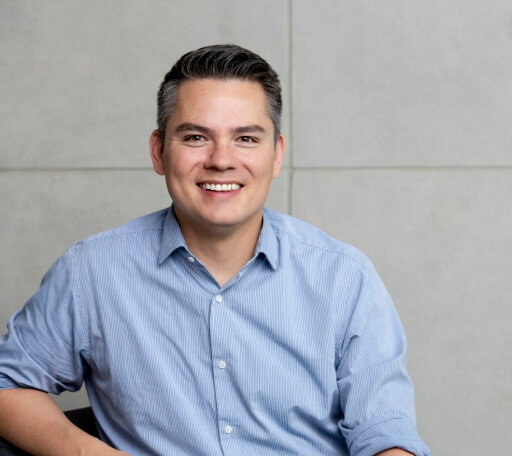 Aaron Paquette
At the age of three, Aaron Paquette was terrified and enchanted by his Mother's impersonation of Gollum while reading The Hobbit. It was then that he knew he wanted to tell stories. As an artist, his work has gone around the world. As a speaker he is in great demand for his powerful messages. Lightfinder was his first novel. Aaron currently serves on the Edmonton City council and lives in Edmonton with his wife and children.
---
Sharron Proulx-Turner
On behalf of the entire Kegedonce Press family we send our heartfelt condolences to Sharron's loved ones. Sharron will always be close in our hearts. Travel well with the ancestors. - Kegedonce Press
Sharron Proulx-Turner was a member of the Métis Nation of Alberta. Originally from the Ottawa river valley, Sharron was from Mohawk, Wyandat, Algonquin, Ojibwe, Mi'kmaw, French and Irish ancestry. Sharron was a two-spirit nokomis, mom, writer and community worker. Where the Rivers Join (1995), a memoir (Beckylane), was a finalist for the Edna Staebler Award for creative non-fiction, and what the auntys say (2002), was a finalist for the Gerald Lampert Prize for poetry.
Sharron's work appeared in several anthologies, including Oxford Anthology of Canadian Native Literature in English, Crisp Blue Edges, Tales from Moccasin Avenue, Double Lives: Writing and Motherhood, and in literary journals, including Gatherings, Yellow Medicine Review and West Coast Line. Sharron had two more recent books, a mixed-genre-historical-fiction called, she walks for days/ inside a thousand eyes/ a two-spirit story (2008), and a book of dedication poems called she is reading her blanket with her hands (2008).
---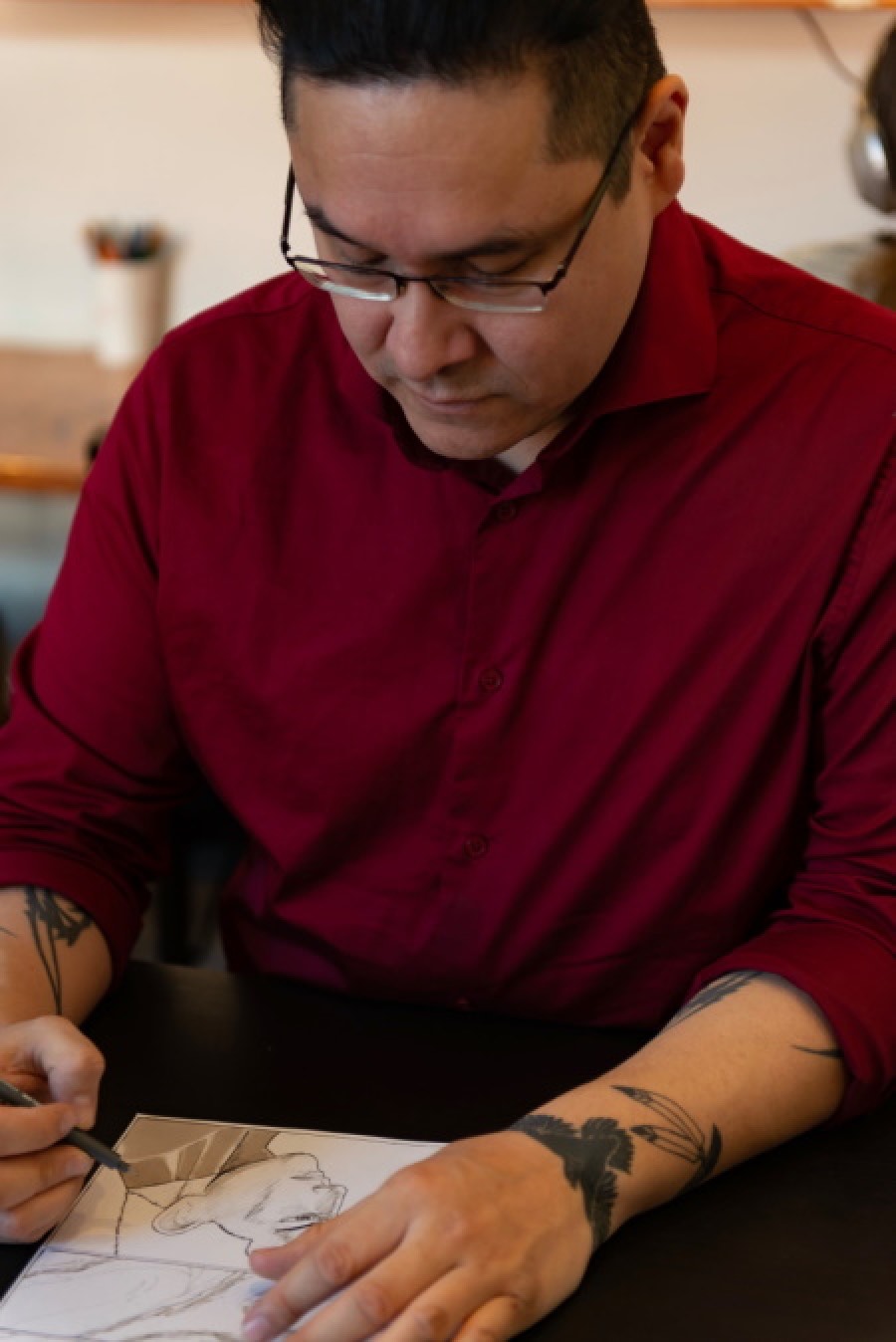 Neal Shannacappo
Neal Shannacappo is a Nakawe graphic novelist and poet from Rolling River First Nation in Manitoba. He's Eagle clan and currently living, working and playing in Ottawa. You can find his stories in the Indigenous anthologies called Sovereign Traces - Not (Just) (An)other, Vol 1 and Sovereign Traces – Relational Constellation, Vol 2. The graphic novel Mashkawide'e (Has a strong heart) was published by Senator Kim Pate and copies can be found by contacting her office. Neal published his own creation, The Krillian Key in November 2020, and is working on If I Go Missing which is being published by James Lorimer & Company Ltd., and Niikaniganaw (All My Relations) commissioned by a group of healthcare researchers.
---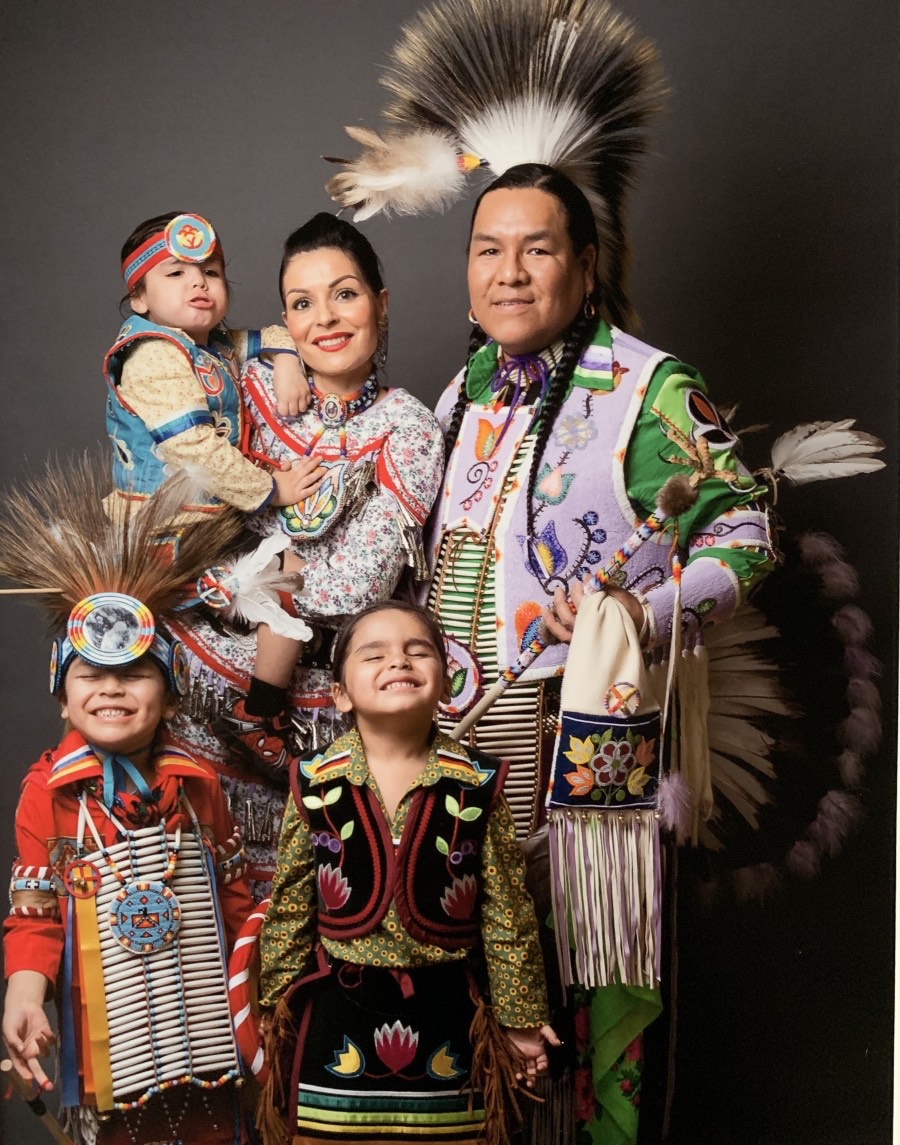 Keeshig Spade and Family
Keeshig Spade and his family are the authors and illustrators of Keeshig and the Ojibwe Pterodactyls, an illustrated children's book.

Celeste Pedri-Spade describes the story: "This story came from our 4-year-old son named Keeshig Spade. Keeshig is a very proud and gifted Anishinabe storyteller. He shared this with his family back in the summer of 2016 during a trip out to visit Nanabooshoo (Sleeping Giant Provincial Park). As his parents, we encourage Keeshig to share his voice and we love to share his stories with our Elders whenever we visit them. After Keeshig came up with this story, we shared it with our Elder Gerry Baxter. He told us that it reminded him of the old stories his mother used to tell him when he was a boy and he told us to write this story down, not only for Keeshig but for other Anishinabe children. Following his direction, we wrote it down exactly as it took place that summer day (as a conversation between Keeshig and his mom.)

"Art is a very important part of the way we live as an Anishinabe family. We bead, sew and also paint. Since Keeshig's dad, Robert, is an accomplished painter and Keeshig's younger brother Kiniw also loves to paint and draw, we thought of proposing this book as a family project. The story is Keeshig's as told to his mother Celeste, and the illustrations can be created and contributed by Robert with help from Kiniw Spade."

Keeshig Spade (Keeshigbahnahnkut) is a six year-old Anishinabe from Lac des Mille Lacs First Nation. He currently resides with his family in Sudbury, ON where he attends Alexander Public School. Keeshig enjoys being a big brother to Kiniw and Wakinyan and he enjoys doing many things with them including playing outside, swimming and dancing men's traditional at powwows. Keehshig is a member of the Sturgeon Clan and has a gift for sharing stories and singing songs. Keeshig's favorite time of the year is when he gets to go back west in the summer to be with his kookums and great kookum.

Dr. Celeste Pedri-Spade (Anang Onimiwin) is an Anishinabekwe from Lac Des Mille Lacs First Nation. She is a mother, wife, researcher, learner, and artist. Celeste is an Assistant Professor in the School of Northern and Community Studies at Laurentian University where she also teaches in the School of Indigenous Relations. She is also the inaugural Director of the Maamwizing Indigenous Research Institute.

Robert Spade (Keeshigooninii) is an Anishinabe artist-educator from Northern Ontario (Fort Hope First Nation). Rob is a father, husband, artist, sundancer, teacher (Sturgeon Clan), and has many years of experience delivering cultural and arts-based education, counseling and support, cultural sensitivity training, cultural-arts-based therapy and guidance to Indigenous and non-Indigenous children, youth, and adults. Rob has spent over half his life living and working out on the land in his traditional territory learning teachings and stories, ceremonies, traditional skills and art from his Elders. He is a gifted and accomplished storyteller, men's traditional dancer, drummer, singer, and visual artist.

Kiniw Spade (Nitaw Gamik) is a five year-old Anishinabe from Lac des Mille Lacs First Nation. He currently resides with his family in Sudbury, ON and is in SK at Alexander Public School. Kiniw enjoys spending time with his brothers, Keeshig and Wakinyan, and the rest of his family. He loves visiting, playing with small animal toys, dancing men's traditional, reading books and painting. His favourite birds are the woodpecker and seagull.
---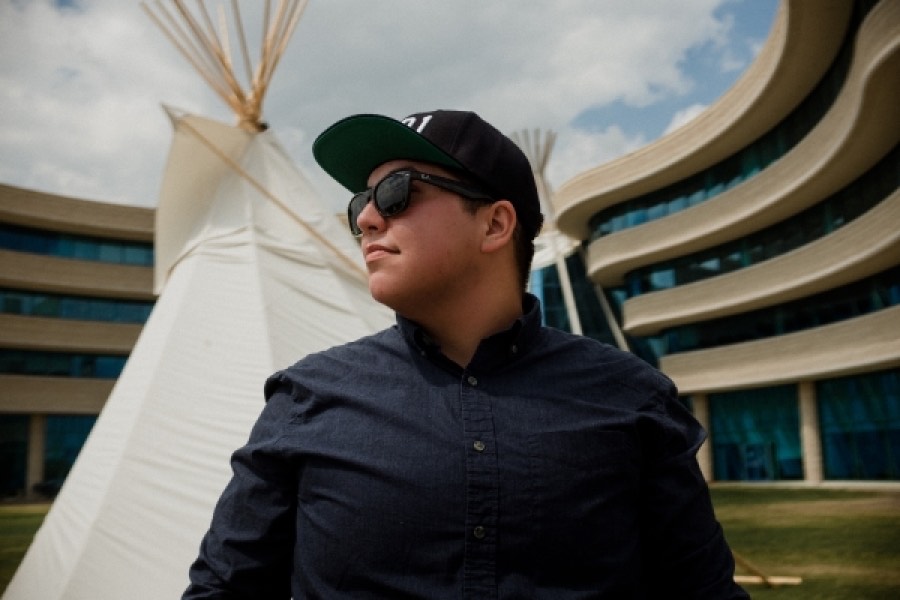 Smokii Sumac
Smokii Sumac is a proud member of the Ktunaxa nation. He is a PhD Candidate in Indigenous Studies at Trent University where his research centres on "coming home" stories from a Ktunaxa adoptee and two-spirit perspective. Smokii's work has been published in Write Magazine, and under his former name (he is a man of many names) in Canadian Literature, Aanikoobijigan//Waawaashkeshi>/i> and on coffee sleeves as one of the winners of Peterborough's e-city lit's artsweek contest in 2014. In 2020 he was short-listed for the Dayne Ogilvie Prize for emerging LGBTQ writers. He is on the faculty at the College of the Rockies and currently resides in Kimberley, British Columbia. [Author photo: Sweetmoon Photography]
---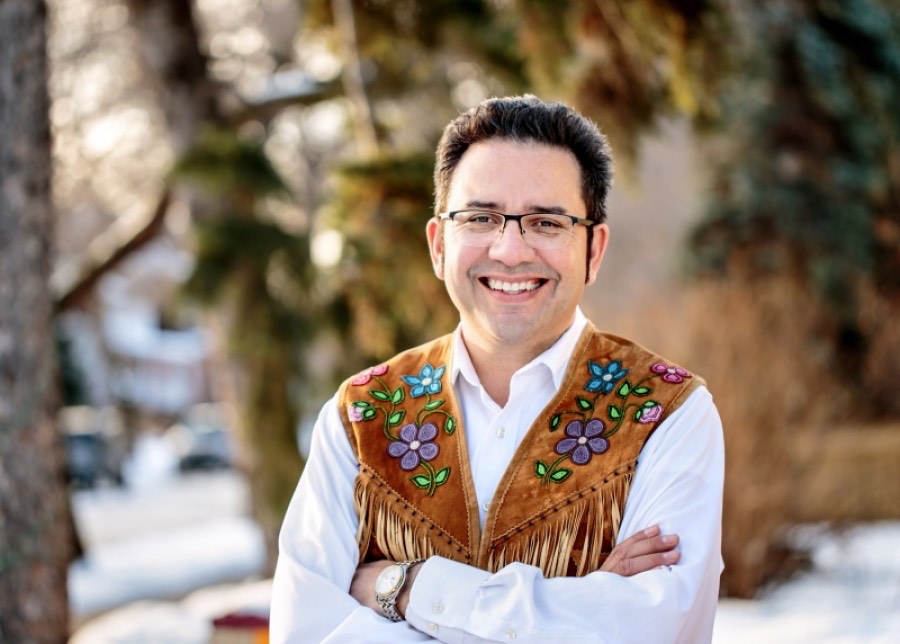 Richard Van Camp
Richard Van Camp is a proud Tłįchϙ Dene from Fort Smith, NWT. He is an internationally renowned storyteller and best-selling author of 24 books in just about every genre. His novel, The Lesser Blessed, is now a feature film with First Generation Films and his graphic novel A Blanket of Butterflies with Scott Henderson was nominated for an Eisner Award. His classic collection of short stories, Angel Wing Splash Pattern, has been published in a new, 20th Anniversary edition by Kegedonce Press. You can visit Richard on Facebook, Twitter, Instagram and at www.richardvancamp.com.

You can listen to "Mermaids" narrated by Ben Cardinal (one of the short stories from Angel Wing Splash Pattern,/i>) online via Richard's soundcloud profile. Listen to "the uranium leaking from port radium and rayrock mines is killing us" narrated by Richard on Youtube. Read a great interview with Richard about Kegedonce Press and Angel Wing Splash Pattern online. [Author photo: William Au]
---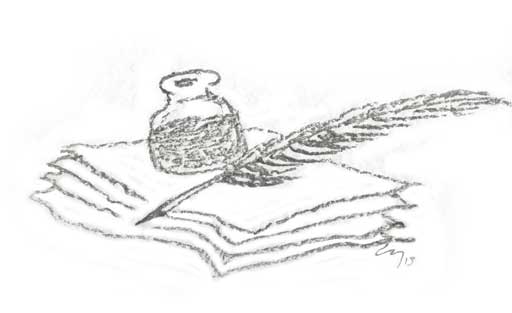 Leo Yerxa
Leo Yerxa was an award-winning writer, illustrator and artist. His first book, Last Leaf First Snowflake to Fall, was a finalist for the Governor General's Award for Illustration and Ancient Thunder won the Governor General's Award and many other accolades. Leo was born on the Little Eagle Reserve in northern Ontario. He studied graphic arts at Algonquin College in Ottawa, fine arts at the University of Waterloo, and has worked with Tom Hill, a respected figure in Indigenous art in Canada. Leo was the first Indigenous person in Canada to design coins for the Royal Canadian Mint incorporating Indigenous design elements and First Nations athletes (Series IV 1975 Olympic Coins, Montreal Olympics 1976). A set of his murals can be seen at the Kay-Nah-Chi-Wah-Nung Historical Centre on the Rainy River First Nations National Historic Site in Ontario. Leo provided illustrations for Halfling Spring by Joanne Arnott, and Spirit Horses by Al Hunter. He passed away in 2017.
---