Featured Artists and Illustrators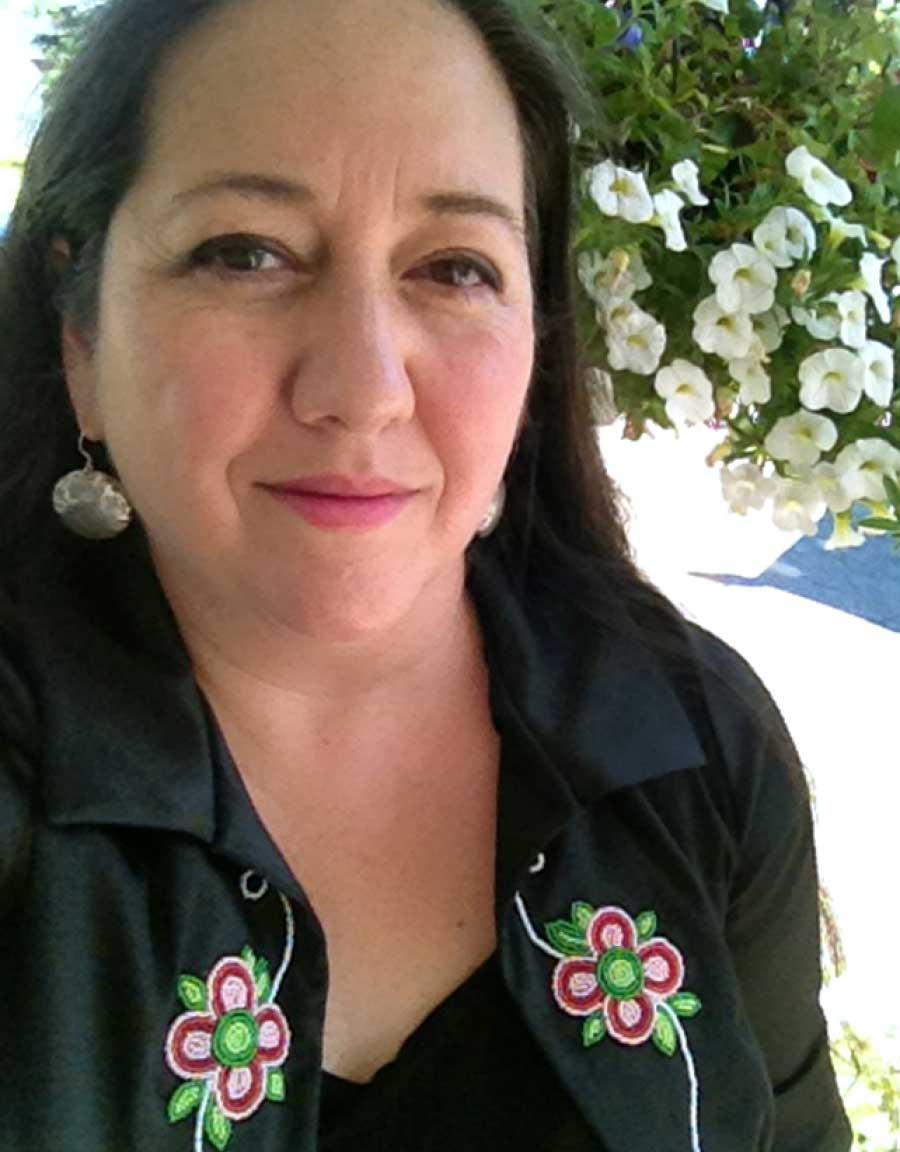 Christi Belcourt
Christi Belcourt is a Michif (Métis) visual artist with a deep respect for Mother Earth, the traditions and the knowledge of her people. In addition to her paintings she is also known as a community based artist, environmentalist and advocate for the lands, waters and Indigenous peoples. She is currently a lead organizer for the Onaman Collective which focuses on resurgence of language and land based practices. She is also the lead coordinator for Walking With Our Sisters, a community-driven project that honours murdered or missing Indigenous women. Her work Giniigaaniimenaaning (Looking Ahead) commemorates residential school survivors, their families and communities to mark the Prime Minister's historic Apology in 2008 and is installed at Centre Block on Parliament Hill commissioned by the Government of Canada. She was named the Aboriginal Arts Laureate by the Ontario Arts Council in 2015. In 2016 she won a Governor General's Innovation Award and was named the winner of the 2016 Premier's Awards in the Arts. Author of Medicines To Help Us (Gabriel Dumont Institute, 2007) and Beadwork (Ningwakwe Learning Press, 2010). Christi's work is found within the permanent collections of the National Gallery of Canada, the Art Gallery of Ontario, Gabriel Dumont Institute, the Indian and Inuit Art Collection, Parliament Hill, the Thunder Bay Art Gallery and Canadian Museum of Civilization, First People's Hall.
---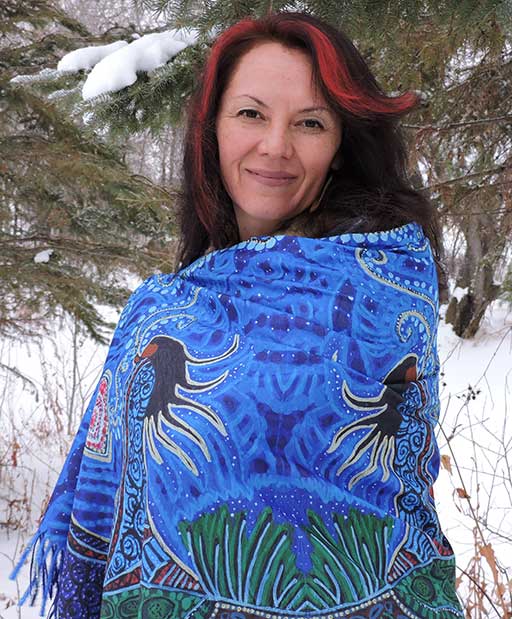 Leah Dorion
Leah Marie Dorion's piece, Spirit Dancers is featured on the cover and inside pages of Blue Marrow, 2020, by Louise Bernice Halfe. Leah is a Metis writer and artist currently living near Prince Albert, Saskatchewan, Canada. Her artwork celebrates the strength and resilience of Indigenous women and families. Leah is also a published children's book author and illustrator. Several of her Metis cultural books are available through Gabriel Dumont Press in Saskatoon, Saskatchewan and Strong Nations Publishing in Nanaimo, British Columbia. Recently Oscardo, an online gift shop located in Toronto, Ontario, began distributing products and fashions featuring her unique style of art works. Visit www.leahdorion.ca for more information about her artistic practice.
---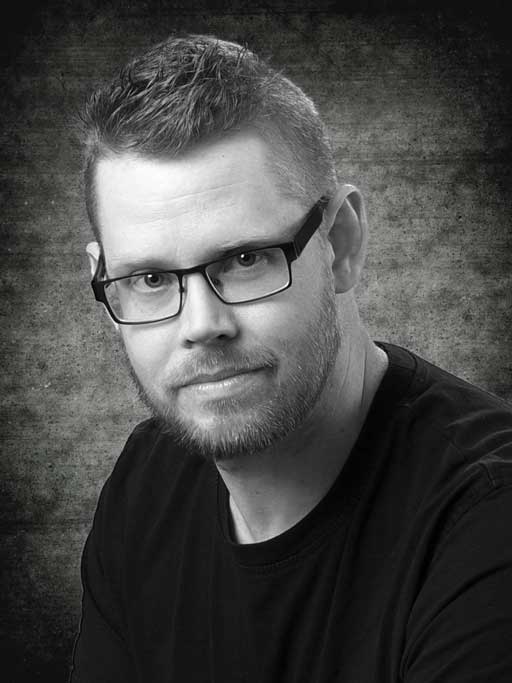 Scott B. Henderson
Scott B. Henderson (he/him) is a freelance illustrator. He is the author/illustrator of the sci-fi/fantasy comic The Chronicles of Era. His works include 7 Generations: A Plains Cree Saga, and The Reckoner Rises (written by David A. Robertson), the Eisner Award nominated A Blanket of Butterflies (written by Richard Van Camp), and A Girl Called Echo (written by Katherena Vermette).

Scott is a graduate of the University of Manitoba's School of Fine Art, and lives in Winnipeg, MB.

Scott is the illustrator of the graphic short story "Mermaids" in Angel Wing Splash Pattern.
---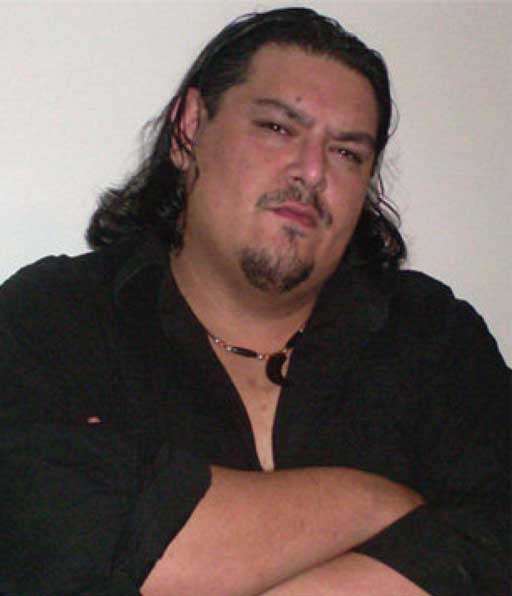 Jay Odjick
Jay Odjick is an artist and writer from the Kitigan Zibi Anishinabeg Algonquin community. He works as a freelance illustrator in publishing, children's book illustration, design and television as well as writing and drawing comic books. Jay created the cover artwork for The Dreamer's Legacy by Celu Amberstone, as well as cover and interior artwork for Emma's Gift by Deborah L. Delaronde. Check out Jay's awesome website here: http://kagagi.squarespace.com/
---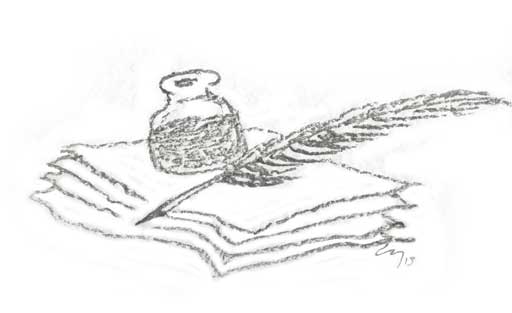 Leo Yerxa
Leo Yerxa was an award-winning writer, illustrator and artist. His first book, Last Leaf First Snowflake to Fall, was a finalist for the Governor General's Award for Illustration and Ancient Thunder won the Governor General's Award and many other accolades. Leo was born on the Little Eagle Reserve in northern Ontario. He studied graphic arts at Algonquin College in Ottawa, fine arts at the University of Waterloo, and has worked with Tom Hill, a respected figure in Indigenous art in Canada. Leo was the first Indigenous person in Canada to design coins for the Royal Canadian Mint incorporating Indigenous design elements and First Nations athletes (Series IV 1975 Olympic Coins, Montreal Olympics 1976). A set of his murals can be seen at the Kay-Nah-Chi-Wah-Nung Historical Centre on the Rainy River First Nations National Historic Site in Ontario. Leo provided illustrations for Halfling Spring by Joanne Arnott, and Spirit Horses by Al Hunter. He passed away in 2017.
---